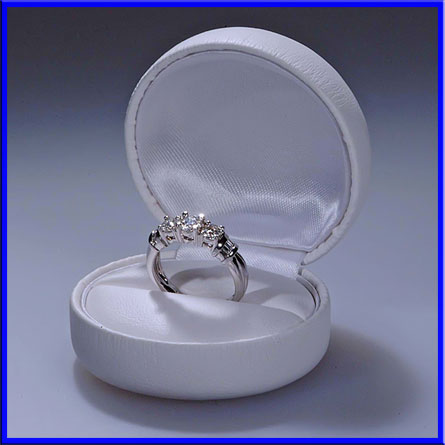 Jewelry Photography



Jewelry is very difficult to light. Aside
from the stones being very small, it
is hard to get the stones to reflect light
to show form and detail.  This photo
was used for an advertisement to show
a line of rings offered by a large 
department store.  It was photographed
in it's case to enhance its presentation.
A small mirror was used to reflect light
into the stones to create a strong
reflection.  Also, a small back light
was used to add drama to the photo.